Hey there guys, welcome back as always to the site. We have two more new Papithugz to show off to you all this week and these guys will blow you away with their naughty scene. Again it's an interracial show and the white guy gets to have his ass penetrated by a massive black cock, and all you need to do to enjoy it as well is just sit back and watch them having their nice and had fuck for the afternoon here today. And once more, being a sunny day, the two hot and horny thugz decided to have their naughty fun in the back yard for today of course. So let's watch them fucking hard and in their little paradise today as the title suggests shall we?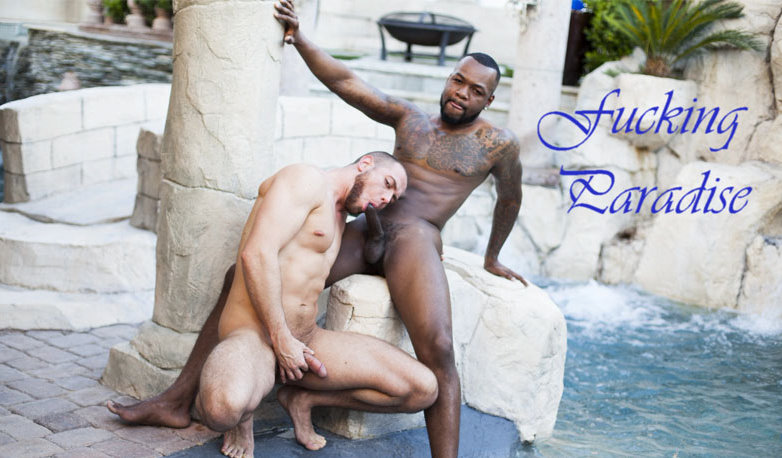 The big pool with cool enough water was there for them to use to cool off if they needed to and they go at it all naked. Well they were planning to fuck, so skinny dipping in the pool was quite okay. Sure enough, the two guys get out all nice and wet and already pretty excited with their cocks standing at attention in anticipation, and with that you get to watch the white dude kneel down and start sucking that dick with a passion and giving the black stud a pretty amazing sloppy blowjob while he was at it too. Watch him rewarded royally for his effort with a deep ass fucking and make sure to come back again soon to see much more naughty action!
Take a look at this stud getting his big dick sucked off!