Today's fresh Papithugz scene is all ready for you to check out and of course it's as juicy as always with more amazing and hot guys getting wild and kinky for you all to see. And as you can clearly tell, this is a pretty fitting scene for the season today. It's the middle of summer and what better way to celebrate than to see another black thug getting to play with a vanilla ass for the afternoon and on top of that, right in the middle of the pool in the cool water. The two hot and horny guys were all set to have some pretty intense sex here and you get to see it all so get ready to watch another hard fuck with two new hunks here today without delay!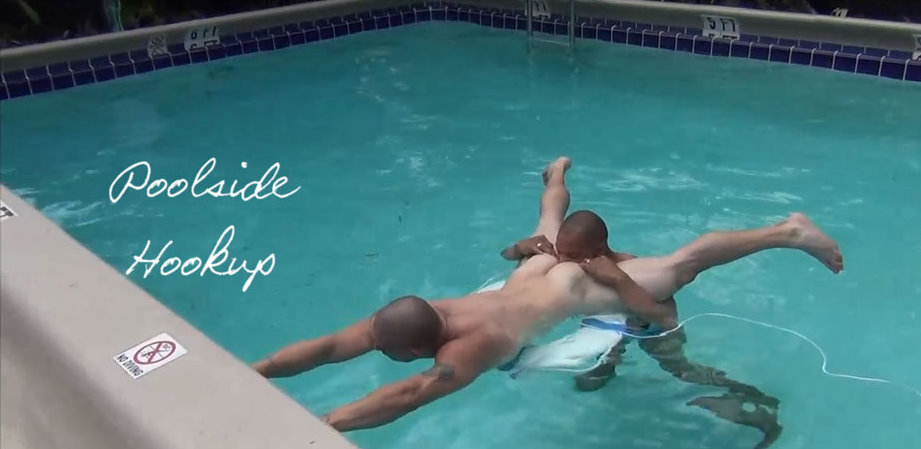 Pretty much right from the very start the two are all eager to get to have their fun with each other and they get to undress from their swimsuits pretty fast. As they were merely some shorts. But they do get in the cool water to get out of the hot sun and it seems that they were going to do more than just some skinny dipping here this afternoon. Watch closely as the white guy gets his ass rimmed on the floatie and after that you can see him getting fucked up the ass all over the place too for the rest of this superb scene. We'll be back again soon enough of course with another update for you and all you need to do is just sit back and check out the show!
Check out this guy getting his ass eaten out!